Eleven Eleven Eleven Quinoa Salad
Woke up this morning and while waiting for my tea water to heat up I threw a cup of quinoa with two cups of water into the rice cooker. Then rummaged around the kitchen to see what I could concoct. This resulting salad is a complete meal and great to take along on trips as it keeps well. It's also unbelievably delicious.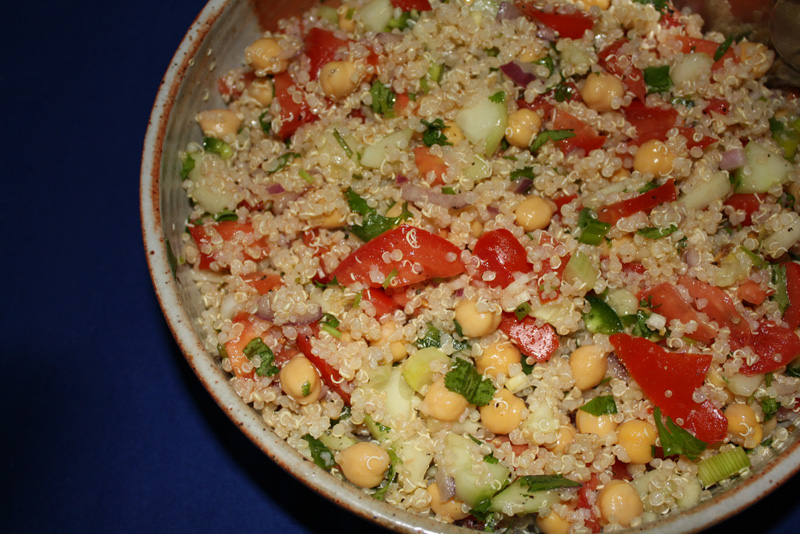 1. Cup of quinoa cooked and cooled
1. Can of garbanzo rinsed and drained
1. Cucumber peeled and chopped
2. Tomatoes chopped
1. Cup chopped red onions
1. Scallion, white and green parts chopped
2. large cloves garlic finely minced
2 inch piece of ginger finely minced
1. Jalapeño finely chopped
Approximately two cups of cilantro chopped
Juice of one lemon
About one tbs. extra virgin olive oil
Freshly ground pepper
Salt to taste
Mix all ingredients in a bowl and enjoy!