Dancing in the Family
An unconventional memoir of three women
by Sukanya Rahman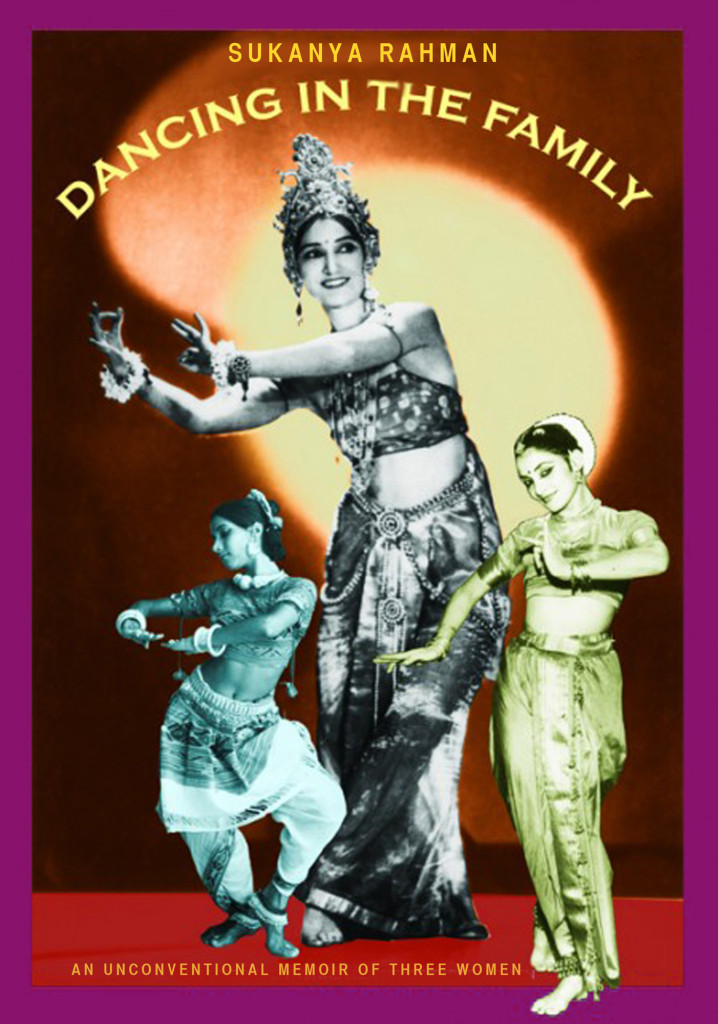 First Published by HarperCollins India, 2001
The third edition is due for publication in the spring of 2018 
"…a funny engaging memoir of three generations of unconventional women — Ragini Devi, Indrani Rahman and Sukanya… it deserves to be read, not merely because it is about extraordinary women set against the changing historical backdrop of Indian classical dance, but primarily because it is a story well told…"
The Hindu
"Rahman's mother was the famous Indrani Rahman, the half-Indian, half-American beauty crowned Miss India in 1952…But Indrani's real contribution was as the dancer who put classical Indian dance on the world map from the early 1950s on.
"Sukanya has pored deep into her family history and into her own reservoir of childhood memory and tells the story with uncommon insight and vivid humour." OUTLOOK
"This is a fascinating addition to 20th century dance history, as well as an extraordinary east-west saga and the chronicle of a remarkable family. Sukanya Rahman, who had a ringside seat for many of the adventures she records here, writes with abundant charm, humor and insight."
Laura Shapiro
…I loved it – it's a really lovely work of love – the image of your American grandmother – riding around, broke, with a troupe and costumes all over India is haunting – such eccentric courage!
Ruth Prawer Jhabvala
Indrani, Ragini & Sukanya 3 Generations Performance New York University Theatre September 29, 1979
 Habib & Indrani being married in New York by Reverend John Haynes Holmes, May 11, 1946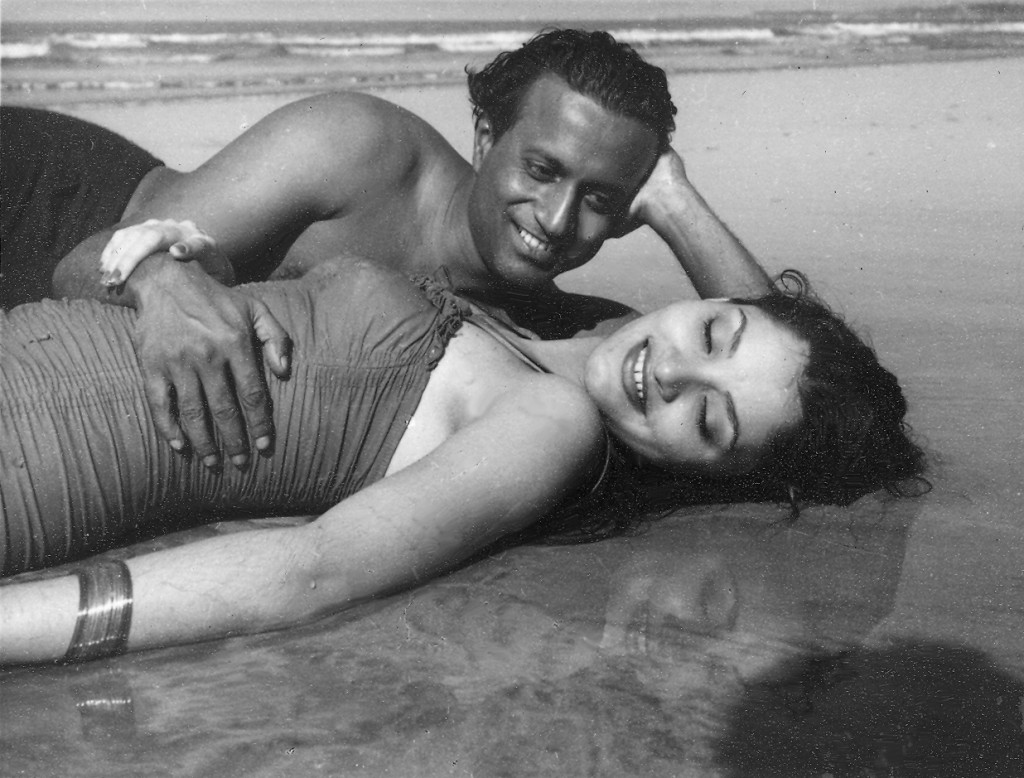 At Juhu Beach, Bombay early 1950s, Rama Chattopadhyay  photo